Second Chance Animal Rescue of Mount Vernon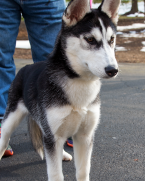 Second Chance Animal Rescue of Mount Vernon

7037990544
home
3706 MARYLAND ST, ALEXANDRIA, VA, US 223092562
About Second Chance Animal Rescue of Mount Vernon
Local rescue, transport, First Responder, foster, wild and domestic animal recovery, First Aid, pet coach/counselor, trainer of canines, pilot for transports, networked with local and national organizations. 501C3 in process.
Please see the guidelines for working with our organization below.
Preferred email contact... Reference do not wish telephone numbers to be provided. SCAR is a LLC that has applied for 501C3 status. It is in process. Requirements for transport - health records, capable of transport, temperment vetted. Requirements for foster - short term only, health records and HW and parasite negative. Must pass our physical (standard 9 point domestic animal physical)... There is no charge for any of our services, but donations to the organization are accepted to defray vet costs.
General Information
Manager or Director:
Ed Marits
Organization Type:
Rescue
EIN #:
813547700

Adoption Contract